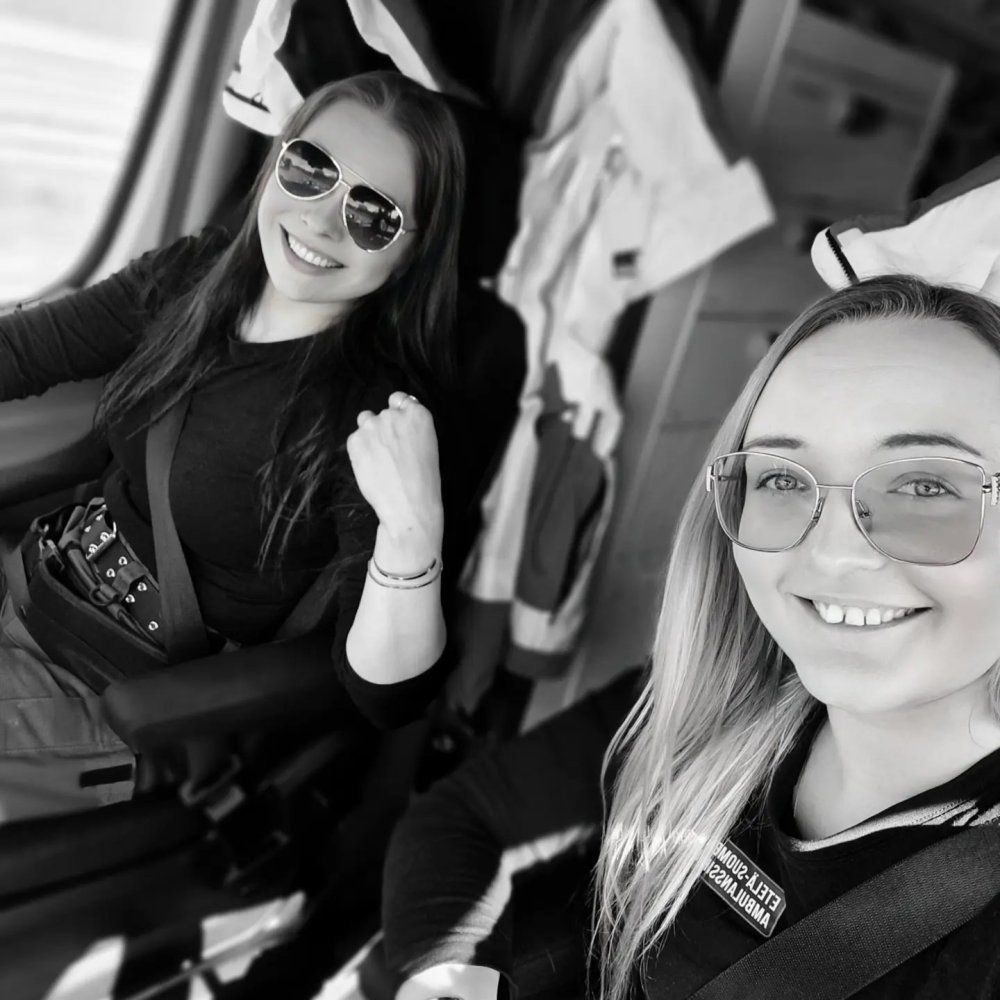 Southern Finland Ambulance Service was founded by sisters
We want to contribute our part to the difficult situation in healthcare.
To this need, we – Annika Peisa and Jessica Lindström – founded our company. We wanted to use our professional skills to alleviate the burdened healthcare system so that patients in the Uusimaa and Kymenlaakso areas could get to the doctor's appointments and necessary examinations more easily and quickly.
CEO Annika started in the field in 2005 after graduating as a basic level paramedic. She has accumulated years of experience from both basic and advanced level as well as from emergency care and transfer operations. Annika has been part of the order center operations first as an employee and finally also as a supervisor. She also has several years of experience in administrative work at the management level.
Chair of the Board Jessica graduated as a practical nurse in 2011 and as a registered nurse in 2014. Jessica has work experience from basic level emergency care and transfer operations, both at the basic and advanced level. She also has several years of experience in emergency care in specialized healthcare and order center work.
"We are long-term experts in our field. You can confidently trust our service in non-urgent patient transport and timed orders. We also perform event standby. As open and approachable people, we have a genuine desire to meet new people and help them in every possible way. That's why patient work is close to our hearts – we might even speak clichédly of a calling."
Contact us ›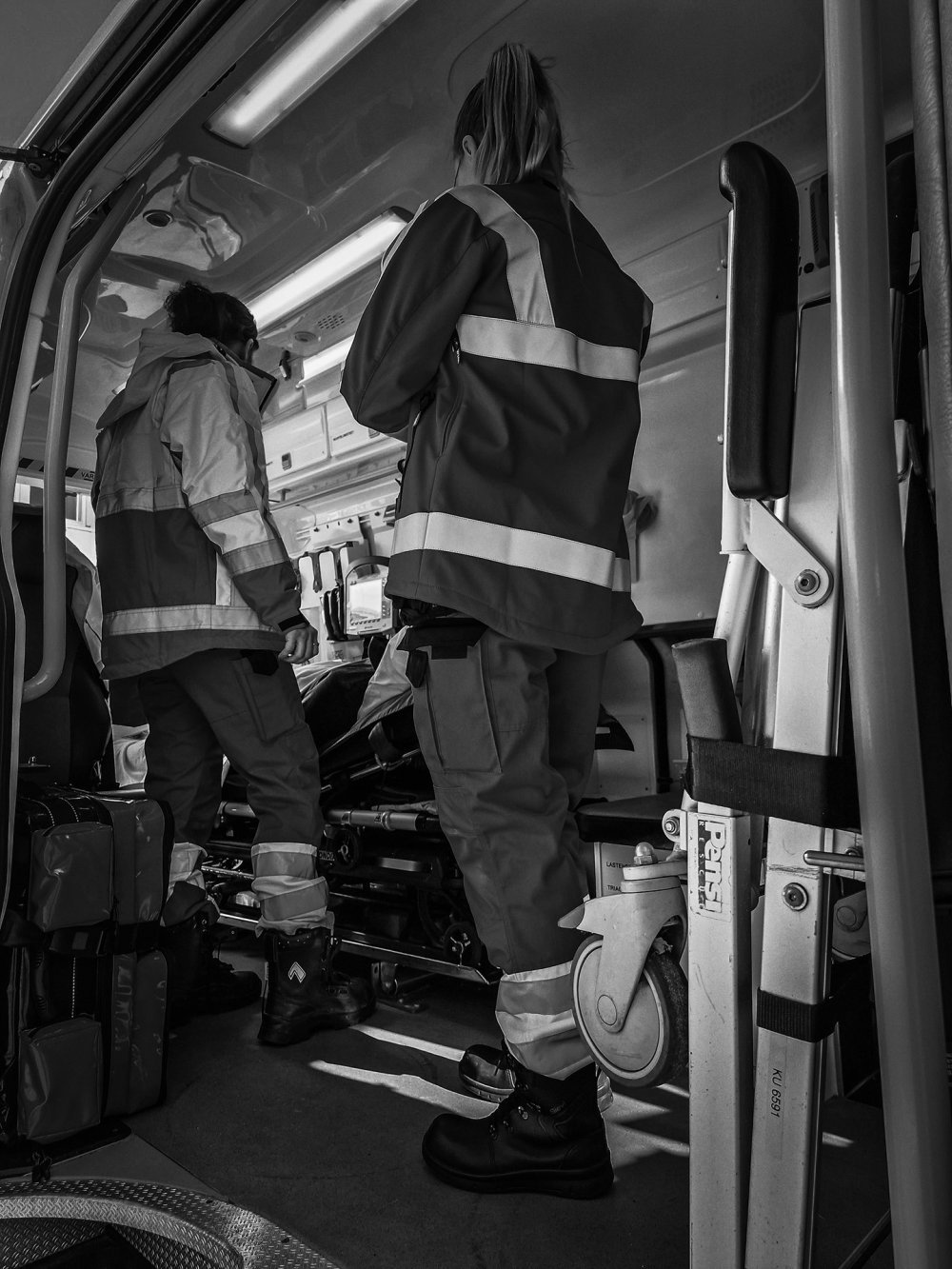 Non-urgent patient transport – a benefit for the patient and a pillar of support for healthcare
Non-urgent ambulance service is a valuable support for service and nursing homes, private citizens, and other healthcare facilities that need a safe transport option to treatment facilities. Especially mobility-impaired, elderly, and chronically ill people benefit from our professionally tailored transport service that is carried out with appropriate transport equipment by healthcare professionals.
When help is needed, everyone deserves timely and quality service.
The purpose of Southern Finland Ambulance Service is not to compete with the public sector's service production but to clarify the division of tasks between urgent and non-urgent patient transport and to ease the use of resources for urgent emergency care services more appropriately. Southern Finland Ambulance Service also does not compete with the hospital transfer services of the Helsinki and Uusimaa Hospital District or the Kymenlaakso welfare area, nor does it perform tasks belonging to them, unless the dispatcher specifically requests it.
Contact us ›