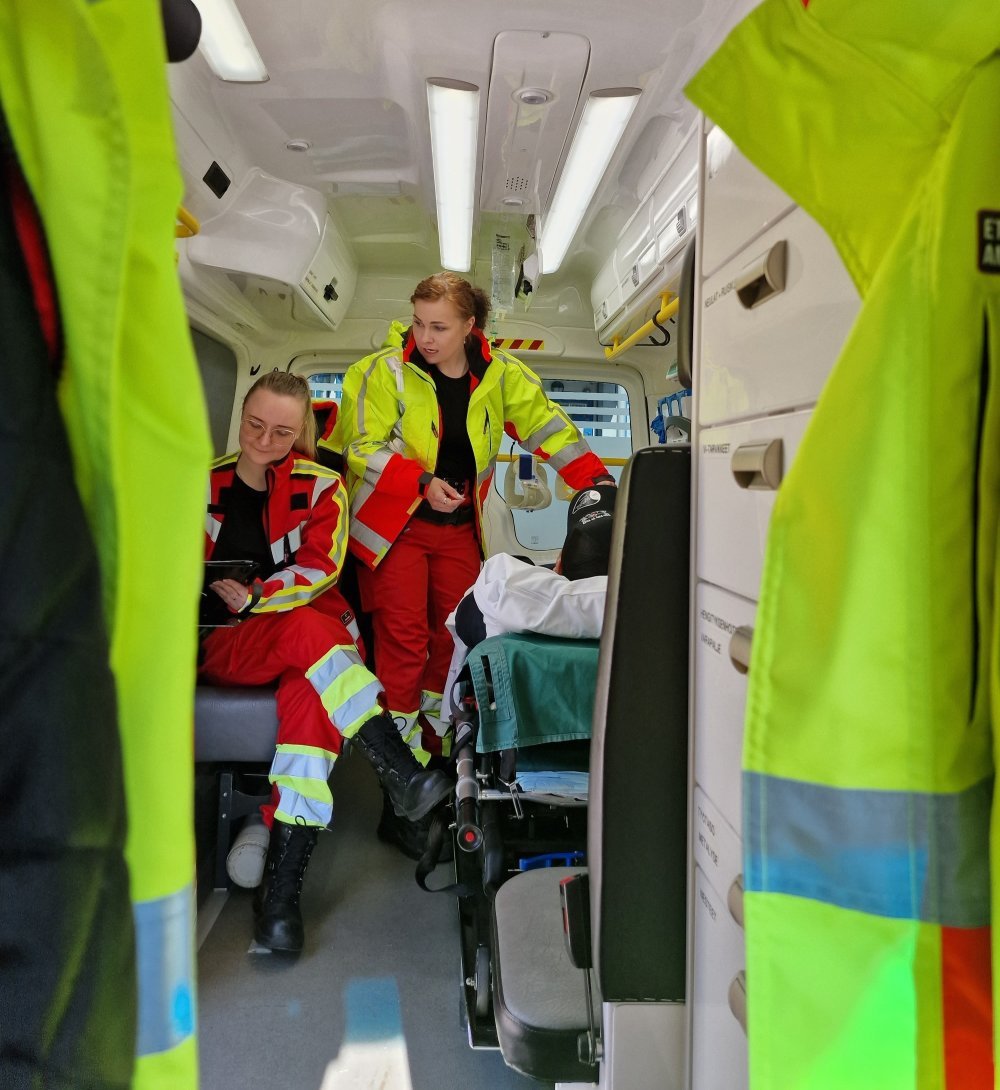 We provide non-urgent patient transports in the Uusimaa region and Kymenlaakso
When an ambulance is not required for acute emergency, order transport from us. We carry out non-urgent patient transports in situations where the patient needs to be moved to a hospital or to an emergency department, but they are not in life-threatening condition. These transports are not dispatched through the emergency center, but they may still require the professional expertise of emergency care and the equipment of an ambulance.
A healthcare professional will answer the phone to assess the urgency of the transport.
We serve in patient transfers for all parties from nursing homes to service houses and home care in the Uusimaa and Kymenlaakso regions. We have two decades of experience in emergency care and patient transports behind us.
Our company has a direct billing agreement with Kela, so we invoice tasks that are Kela's responsibility directly from Kela. As a result, the patient is only responsible for the co-pay as defined by Kela. We also provide transports that are not covered by Kela compensation. Please ask for a separate price estimate for these.
Contact us ›
Call ›